Press Room - Year 2017
20 March 2017
AsiaPay is a pleased to be a member of Shanghai Information Service Association (SISA).
Founded in 2001, Shanghai Information Service Association (SISA) is a cross-sector, trans-ownership and non-profit industry organization as legal person organized voluntarily by information service enterprises in Shanghai. The association has more than 500 memberships now such as Shanghai Telecom, Baidu, China Unicom. The mission of SISA is to keep the order of Shanghai information service industry, protect the legal interest of the memberships and promote the development of the information service industry.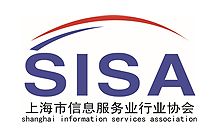 16 March 2017
AsiaPay won the award of "The Most Influential Payment Solutions of 2016".
The "Block Chain Finance & Fin-tech China 2017" was held on 16 March in Shanghai by Caishiv.com. AsiaPay was honored to be invited to attend the conference and won the award of "The Most Influential Payment Solutions of 2016" to recognize AsiaPay's remarkable performance in ePayment Industry. As a premier ePayment solution and technology player in Asia, we strive to continue our dedication to bring best valued electronic payment service and technology to banks, corporate and eBusinesses worldwide to further serve the ever growing market needs.
15-17 March 2017
AsiaPay participated in Global Mobile Game Congress(GMGC) in Beijing.
On March 15th, the Sixth Global Mobile Game Conference (GMGC) was held in China National Convention Center (CNCC) in Beijing. We were proud to be one of the premier payment gateway companies participated in this event, showcase our advance, secure and comprehensive payment solutions and newly launched services, add-valued services to the thousands of games industry professionals. The CEO of AsiaPay, Mr. Joseph Chan was proud to be as a keynote speaker to speak on "New Era of e-payment Opportunities & Challenges" at the conference.
10 March 2017
AsiaPay received Caring Company Award.
We were delighted to receive Caring Company Award recognized by The Hong Kong Council of Social Service (HKCSS). This award praises AsiaPay's corporate social responsibility, and AsiaPay is willing to take up that responsibility to care for the community.
2-3 March 2017
AsiaPay participated in the Last Mile Fulfilment Asia 2017 in Singapore.
The Last Mile Fulfilment Asia conference and exhibition was held in Singapore Expo on 2-3 March 2017. Being an advanced ePayment company in Asia, AsiaPay was glad to be invited by the sponsor to attend the exhibition and conference, to present our secured, integrated, and cost-effective electronic payment processing solutions. Our Associate Director for Sales & Marketing in AsiaPay Philippines, Mr. Mau San Andres shared his views and experiences about the ePayment industry with the attendees.
2 March 2017
The CEO of AsiaPay, Mr. Joseph Chan was glad to be invited to join the 27th Cross border e-Commence Summit Forum in Shanghai.
The 27th Cross border e-Commence Summit Forum was held in Shanghai New International Expo Center on 2 March 2017, supported by the Ministry of Commerce. The CEO of AsiaPay, Mr. Joseph Chan is glad to be invited to attend the foruum and shared his perspectives on "The Opportunities & Challenges Facing e-Payment in Developed Markets" at the round-table conference.
22 February 2017
Peach Aviation joined forces with AsiaPay to launch integrated ePayment solution for travelers in China and Asia.
AsiaPay, a leading payment gateway service provider in Asia since 2000, announced a collaboration with Peach Aviation, a well-known low cost carrier (LCC) in Japan, to offer UnionPay and AliPay online payment acceptance service for travelers from China and Asia. Please click here to view the full article.
18 January 2017


AsiaPay was recognized as one of the "The 30 Most Admired Companies of the Year 2016" by Insight Success, a leading online magazine in US. The CEO of AsiaPay, Mr. Joseph Chan was exclusive interviewed with them. Please click here to view the full article.
12-13 January 2017
AsiaPay joined the Global Mobile Game Conference in Manila.
The Global Mobile Game Confederation (GMGC) has been formed to promote the mobile gaming industry and is an international platform for companies to form long lasting partnerships and access new markets.

As a leading payment service provider in the APAC region, AsiaPay has been invited to speak and represent the local payments industry in the Philippines. Manuel San Andres, Associate Director of AsiaPay Philippines, shared his insights and discussed how payment innovation builds better businesses. The conference has brought together more than 1,000 mobile game industry executives, developers, investors and game experts from all around the world to pave a way for even better mobile game ecosystem.